Featuring Min Xiao Fen on Chinese Pipa and Vocals
Saturday, October 28 at the El Taller Cultural Community Center, NYC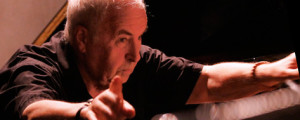 The Creative Music Studio™ Improvisers Orchestra, conducted by Karl Berger, continues its Fall season on Saturday, October 28 at the El Taller Cultural Community Center at 215, East 99th Street in Manhattan. This performance features Chinese pipa player and vocalist Min Xiao Fen along with percussion wizard Warren Smith and vocalist/poet Ingrid Sertso. The performance begins at 8:30 with a rehearsal open to ticket holders at 7:00 when listeners gain insights into the unique process that guides the CIO.  Tickets are $20 ($15 students).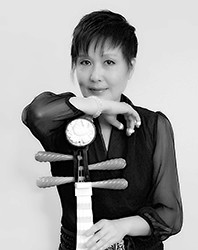 In this performance, the CMS Improvisers Orchestra will feature the stunning musicianship of Min Xiao Fen, playing themes from the Peking Opera and other Chinese musical influences. Min recently taught at the CMS Spring 2017 Workshop. The New York State Council on the Arts and the Robert D. Bielecki Foundation are generously underwriting this performance.
Since its inception in 2011, the CMS Improvisers Orchestra, comprised of 20 or more string, horn, reed, and percussion soloists, has performed nearly 100 times. In fact this is the 99th performance.   Conducted in Karl's inimitable style developed over decades at the legendary Creative Music Studio™, the CMS™ Improvisers Orchestra explores Berger's original compositions as well as melodies from the world's folk traditions and themes by visionary composers such as Don Cherry and Ornette Coleman, creating a platform for musical ideas to arise spontaneously among the orchestra's musicians. Karl's conducting blends and harmonizes improvised sounds and rhythms in constantly shifting instrumentations and dynamics.  One of the orchestra's trademarks is Ingrid Sertso's unique vocalizations and poetry.
In addition to Karl Berger (conductor, arranger), Sertso (vocals), Smith (percussion) and Xio Fen (pipa, vocals), the CIO includes: Sana Nagana, Leonor Falcon, Richard Carr and Annemarie Weisner (violins); Bill Horberg, Sylvain Leroux, Haruna Fukazawa , Bill Ylitalo, Gene Coleman (flutes); Don Payne, Blaise Siwula (clarinets); Christof Knoche (bass clarinet); Jason Candler, Welf Dorr, Patrick Brennan, Ras Moshe, Will Epstein (saxes); Aaron Shragge (trumpet); Westbrook Johnson (trombone); Ted Orr (guitar); John Ehlis (mandolin); and Nicolas Letman (bass).
CIO will also perform at El Taller on Saturday, November 25th with the Soldier/Kane Duo on November 25.
The CMS Improvisers Orchestra has received numerous critical reviews. In a glowing review, the Wall Street Journal said the orchestra's sound "draws on lush harmonies and a well-defined relationship between foreground soloists and background."  The arts blog Lucid Culture remarked that "the camaraderie and warmth of the repartee between the orchestra and conductor – and among the orchestra itself – was visceral," and acclaimed jazz critic Howard Mandel wrote that the orchestra "can expand on simple themes paying utmost attention to dynamics and each other through 'intuited communication."
The Creative Music Studio engages musicians and listeners from all backgrounds to deepen and broaden their musical sensitivity, expression and understanding through workshops, recordings and concerts worldwide.   The Creative Music Studio™ and CMS ™ are trademarks of the Creative Music Foundation, Inc., a 501(c)3 nonprofit corporation founded in 1971 that receives funding from the New York State Council on the Arts (NYSCA), among others.