A torrid first encounter between avant-garde jazz titan Anthony Braxton and Marilyn Crispell, a rare chance to hear Don Cherry playing with and conducting an orchestra, and a workshop peek
at the roots of the nascent "world jazz super-group" Codona are among the highlights of the Creative Music Foundation's Creative Music Studio Archive Selections Vol. 2, to be released at retail and on iTunes and Amazon on October 15, 2015 by Planet Arts Recordings.
The second 3-CD set drawn from the CMS Archive Project of more than 500 concerts at Woodstock's legendary Creative Music Studio between 1973 and 1984, also features some jazz luminaries not typically associated with the CMF avant-garde/world music sphere, such as the late percussionist/composer/ bandleader Paul Motian, and the great bebop alto saxophonist Lee Konitz (who actually helped pioneer "free jazz" in the late 1940s with Lennie Tristano).
The music press gave rave reviews to CMF's Creative Music Studio Archive Selections Vol. 1, featuring Roscoe Mitchell, Oliver Lake, Olu Dara, Leroy Jenkins, Ed Blackwell, Ursula Oppens, Foday Musa Suso and others. Jazz Times named it "Best Historic Reissue" of 2014 with Cadence calling it "Best Historical Jazz Album" of 2014 and a 'treasure trove.'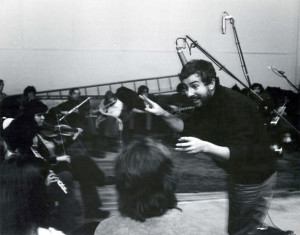 The second edition of the 3-CD set features:
Small Ensembles: Anthony Braxton/Marilyn Crispell; Kalaparusha Maurice McIntyre; Frederic Rzewski/Karl Berger; Paul Motian/Charles Brackeen/David Izenzon; Lee Konitz/Karl Berger/Peter Apfelbaum
Large Ensembles: Don Cherry; Baikida Carroll; Gerry Hemingway
World Music: Ismet Siral/Steve Gorn/Trilok Gurtu; Collin Walcott/Aiyb Dieng/Nana Vasconcelos/Trilok Gurtu; Amadou Jarr; Aiyb Dieng/Karl Berger; Paulo Moura
"These recordings present a cross-section of the cross pollination that occurred regularly at CMS," said CMF co-founder and artistic director, Karl Berger. "We divided them up neatly for these CDs, but it was far from divided or neat at CMS! These gems show the free flow of creative energy at CMS."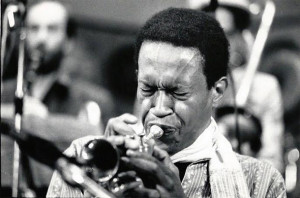 Like Vol. 1, the new set captures some of the greatest names in avant-garde jazz and world music in unusually informal and intimate settings, or in the case of Don Cherry, in an usually large ensemble setting. And, like the first set, Vol. 2 crucially expands the unfortunately limited body of available work by musicians such as reed player Charles Brackeen and bassist David Izenzon (heard here with Paul Motian) and Turkish music master Ismet Siral. The Braxton-Crispell duet was the first time these two Woodstock-area residents had ever met and played together, and was so electrifying that when it was over, Braxton announced, "This is my new pianist." Meanwhile the Kalaparusha track links CMF to none other than Jimi Hendrix. These stories and more background color and info are included in the full-length liner notes which, as on Vol. 1, also cover the history of CMS and its Archive Project, include rare photos from the CMS Archive, and will be available online as a PDF. Additionally, CMF's Oral History Project has conducted interviews with some of the artists, including Marilyn Crispell, Lee Konitz, Steve Gorn and Frederic Rzewski, and has published transcripts on its website, www.creativemusicfoundation.org.
The recordings are part of the CMS Archive Project. The Creative Music Foundation has partnered with Columbia University's Library to preserve the CMS Archive for posterity. CMS co-founder Karl Berger and audio engineer (and former CMS participant) Ted Orr are going through each tape, digitizing and re-mastering them. The digitized, re-mastered recordings will be available at the Columbia University Library for scholars or others who want to enjoy and learn from them. The CMS Archive Project took over four years and was generously funded by Columbia University, The Grammy Foundation and scores of crowd-funding supporters.
Planet Arts, a GRAMMY and ASCAP award winning, tax exempt, not-for-profit 501(c) 3 company, is dedicated to working with artists and educators on the development, production and documentation of culturally diverse projects that explore the creative process. www.PlanetArts.org