CMS Improvisers Orchestra at El Taller; CMS Ensembles at Greenwich House Music School
The Creative Music Studio™ has announced its Fall 2017 series of concerts in New York City with four performances by the CMS Improvisers Orchestra (CIO) conducted by artistic director Karl Berger, along with a series of three ensemble performances curated by CMS associate artistic directors Peter Apfelbaum, Steven Bernstein and Billy Martin.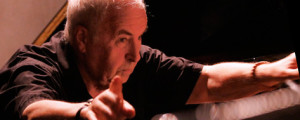 On Saturday, September 30 the series kicks off when the CIO performs with the Soldier/Kane duo, featuring Dave Soldier (violin) and Jonathan Kane (drums), at El Taller, 215 East 99th Street. There will be a second CIO Soldier/Kane concert at El Taller on Saturday, November 25. All CIO performances begin at 8:30pm, preceded by an open rehearsal for ticket holders at 7pm. Tickets are $20 ($15 students). These CIO concerts are supported through the generosity of the New York State Council on the Arts and the Robert F. Bielcki Foundation.
On Saturday, October 7 CMS' performance series at Greenwich House Music School,(GHMS) 46 Barrow Street (off 7th Ave.), begins with Peter Apfelbaum's world music project, Song of the Mystic Thread. Utilizing both Western and non-Western instruments and "expanded" tuning, this ensemble plays hypnotic, non-tempered polyrhythmic music and new world folk songs.  In addition to Apfelbaum (woodwinds/de-tuned organ/piano), the group features two leading practitioners of the gyil (traditional Ghanaian xylophone) – master Alfred Kpebesaane and his protege, Brittany Anjou, along with Charlie Burnham (violin/vocals), Mali Obamsawin (bass) and April Centrone (drums/riqq), along with special surprise guests.  All CMS performances at GHMS begin at 8:00pm, and tickets are $20 ($15 students). Advance tickets for this performance are available here.  Tickets are also available at the door.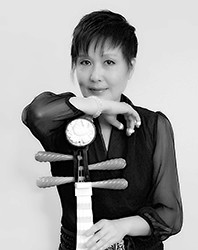 On Saturday, October 28 the CIO series at El Taller continues with special guest, Chinese composer, vocalist and pipa player Min Xiao Fen, a guiding artist at the CMS Spring Workshop last June. On Saturday, December 9 there will be a second CIO   El Taller concert featuring Min Xiao Fen.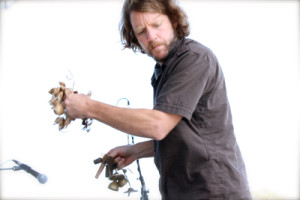 On Saturday December 2, CMS' GHMS performance will feature Billy Martin's Omnispheric Orchestra, an improvising ensemble that weaves prose and sound into a dynamic musical and literary experience. The ensemble includes Billy Martin (percussion), Marty Ehrlich, Ned Rothenberg and Daniel Carter (reeds), Adam Lane (bass), and the poets Bob Holman, Ashley August, Mohamad Hodeib and Nkosi Nkululeko, among others to be named later. Advanced tickets are here and will also be available at the door.
The CIO will perform its 100th concert during the run at the El Taller.   Since its inception in 2011, the CIO, comprised of 20 or more string, horn, reed, and percussion soloists, has performed nearly 100 times.  Conducted in Berger's inimitable style developed over decades at the Creative Music Studio™, the CIO explores original compositions as well as melodies from the world's folk traditions and themes by visionary composers such as Don Cherry and Ornette Coleman, creating a platform for musical ideas to arise spontaneously among the orchestra's musicians. Berger's conducting blends and harmonizes improvised sounds and rhythms in constantly shifting instrumentations and dynamics.  One of the orchestra's trademarks is Ingrid Sertso's unique vocalizations and poetry.
The Creative Music Studio™ engages musicians and listeners from all backgrounds to deepen and broaden their musical sensitivity, expression and understanding through workshops, recordings and concerts worldwide.  The Creative Music Studio™ and CMS ™ are trademarks of the Creative Music Foundation, Inc., a 501(c)3 nonprofit corporation founded in 1971.