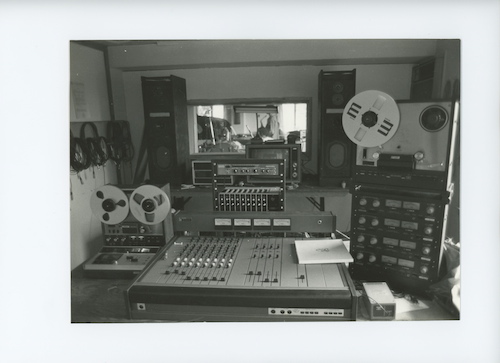 The CMS Archive Project is a rich, historically important treasury of jazz, world music, and new music from the 1970's and 1980's. The Creative Music Studio had a magnetic force that drew musical innovators from all over the world, offering the unique opportunity to work with ensembles large and small away from the restrictive climate of the professional music world.
With its 45-acre campus as the hub of the Creative Music Studio, hundreds of live concerts were recorded, many heralded as landmark performances. These concerts often featured combinations of musicians from jazz, classical and world music traditions who never played together before or after. Ben Ratliff of The New York Times wrote that CMS and its archive is ".. a definitive history of jazz in the 1970s – a book yet to be written – ought to give it (CMS) central importance." And as a jazz scholar and archivist puts it, "This archive is a unique collection that documents cross-cultural musical expression, as well as creative improvised and composed music, and it includes many of the most important names in that era. It's imperative that the collection be properly preserved so that scholars, musicians and academics might have access and use it for educational and other purposes. This collection will contribute to our understanding of late 20th century musical streams, and I hope it will be available to inspire musicians in this century as well."
The Creative Music Foundation has partnered with Columbia University's Library to preserve the CMS Archive for posterity. CMS is giving Columbia the full archive of recorded tapes, along with memorabilia and photographs from CMS. CMS co-founder Karl Berger and audio engineer (and former CMS participant) Ted Orr are going through each tape, lovingly digitizing them and re-mastering them, a time consuming process that's as much a labor of love as it is technical. The digitized, re-mastered recordings will be available at the Columbia University Library for scholars or others who want to enjoy and learn from them.
As part of its nonprofit mission, CMF is offering Guiding Artists who made these rare recordings a digitized version for their unrestricted use free-of-charge! At the discretion of the Guiding Artists, selections of the re-mastered, digitized recordings will be made available in CD compilations to help raise money for the Creative Music Foundation. CMF is partnering with American Composers Forum and its Innova recording label to release these compilations. Each volume will feature three compact discs full of rare recordings divided into small ensemble, orchestral and world music performances. Two volumes will be released annually, beginning in summer 2013.
Since history is a powerful teacher, part of the CMS Archive Project also includes obtaining rich oral histories from the musicians and participants who were at CMS. The CMS Oral History Project is a natural complement to the CMS Archive Project. The CMS Oral History Project is also a partnership with Columbia University and its Jazz and Oral History Departments, as well as with WKCR-FM, Columbia's radio station. The goal is for these oral histories to be published here as well as to be made available through Columbia's resources. Eventually, select oral history interviews will be broadcast on WKCR. The end result will be vibrant and vital histories of the evolution of jazz, world music and new music.
If you wish to help support the ongoing preservation of these taped recordings, please contribute by visiting the CMF "Support" page