CMS Improvisers Orchestra Receives Project Support Grant For Second Straight Year
For the second straight year, the Creative Music Studio™  has received a grant from the New York State Council on the Arts with the support of Governor Andrew Cuomo and the New York State Legislature.  The $10,000 NYSCA grant will support 2018 repertoire development and performances by the CMS™ Improvisers Orchestra (CIO) conducted by Karl Berger.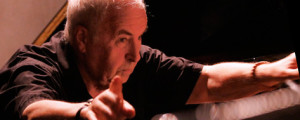 This grant supports the years-long collaboration between CMS and El Taller, the East Harlem Latino community center where the CIO regularly performs. CMS and El Taller will collaborate on performances that highlight Hispanic performers and poets from the community that El Taller serves.
"We're humbled to receive NYSCA's support for the second year in a row," says CMS Executive Director Rob Saffer. "Financial support is crucial for large ensembles such as the CMS Improvisers Orchestra; it provides working New York musicians with both creative and financial opportunities and audiences in this underserved community with access to music not typically heard there."

The CMS™ Improvisers Orchestra is comprised of 20 – 30 string, horn, reed and percussionists.  It has performed 100 times and has featured special guests from John Zorn and Min Xiao Fen to David Soldier and Valerie Naranjo. Berger's deft conducting, developed over decades at CMS, blends and harmonizes improvised sounds and rhythms in constantly shifting instrumentations and dynamics.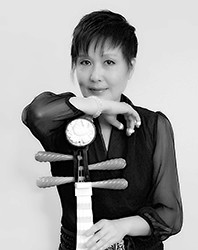 CMS™ Improvisers Orchestra takes the principles of CMS™ Workshops to a professional level with extraordinary results. Through an open rehearsal that precedes each performance, Berger transmits the "Music Mind" concepts he developed at CMS so audiences can see how they shape the sound and feel of the CIO and how musicians harmonize and blend orchestral sounds in an improvisational setting.
The CMS™ Improvisers Orchestra has received widespread critical praise. The Wall Street Journal said the orchestra's sound "draws on lush harmonies and a well-defined relationship between foreground soloists and background."  Lucid Culture has remarked that "the camaraderie and warmth of the repartee between the orchestra and conductor – and among the orchestra itself – was visceral," and noted jazz critic Howard Mandel wrote that the orchestra "can expand on simple themes paying utmost attention to dynamics and each other through 'intuited communication.'"
The Creative Music Studio engages musicians and listeners from all backgrounds to deepen and broaden their musical sensitivity, expression and understanding through workshops, recordings and concerts worldwide.  The Creative Music Studio™ and CMS ™ are trademarks of the Creative Music Foundation, Inc., a 501(c)3 nonprofit corporation founded in 1971 that receives funding from the New York State Council on the Arts (NYSCA), among others.