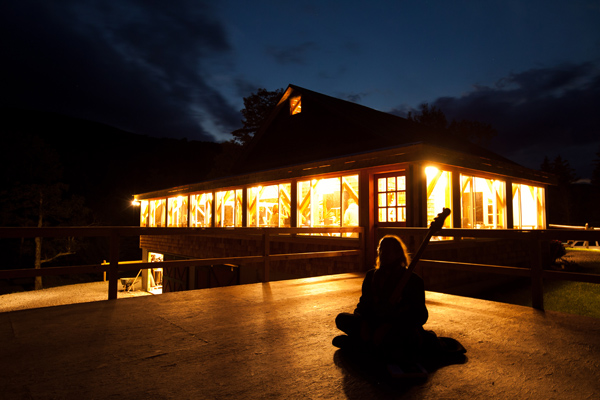 The Creative Music Foundation is a 501(c)(3) nonprofit incorporated in New York state. It facilitates the experience and expression of our deep connection with the transforming, liberating and healing energies of music, a universal language that we all share and is as essential to our humanity as the air we breathe. CMF does this by providing creative space where musicians from different backgrounds and traditions explore together, share and pass on their most personal musical expression and understanding, emphasizing keen awareness, focused practice, listening and communication. CMF pursues its mission through workshops, residencies, coaching, concert performances, recordings and archival projects in the USA and around the world.
In 2013 CMF celebrated the Creative Music Studio 40th Anniversary. The Creative Music Studio, in Woodstock, NY, began as CMFs main activity, a place where innovative improvising musicians from all over the world lived, played, interacted with each other and created a body of music broad and deep.
Now legendary, the Creative Music Studio is still very active, celebrating its 40 years through a variety of planned educational and artistic activities, including benefit concerts, fellowships and scholarships, retreats, workshops and reunions, websites, archival recordings and video documentation of CMS's history and influence.
CMF needs your support now. Guided by Karl Berger, CMS's staff and volunteers are a professional group that's ready to embark on an ambitious slate of plans for the next five years. But we cannot do anything without funding. Will you please help us reach our goal to conduct more programs and share this incredible music with the world and continue the legacy of the Creative Music Studio? Thank you kindly.
The Creative Music Foundation and Creative Music Studio are building on its 40-year legacy with new programs to enhance artistic development through workshops, residencies, performances, recordings and archival projects. We urgently need your support. Join with us to share this groundbreaking music with the world and help us continue to nurture the next generation of improvising, creative musicians. Please make donation checks payable to "Creative Music Foundation" and send to Creative Music Foundation, POB 671, Woodstock, NY 12498, or click to PayPal support link. Thank you.